Following the COVID years, the Canadian gambling industry keeps demonstrating a decline, which is mainly caused by the decrease in the land-based part of the sector. The analysts say, the decline will still continue for the next five years, though at a slower pace.
The conclusion made by Statista.com indicates that the market size of the gambling sector in Canada is forecast to decrease to USD12.5 billion in 2022, which is lower than the correspondent figures of 2021 and 2020 that amounted to USD12.54 billion and USD12.75 billion, respectively.
Since Canada's economy has been affected by the pandemic, Canadians' household income has decreased, too. So, it's evident that people started to spend less money on less important goods or entertainments. But as the economic recovery and expansion will continue over the next five years, according to the expectations of IBISWorld, per capita disposable income is going to rise as well. Thus, consumers will likely have more discretionary income to spend on the gambling industry operations.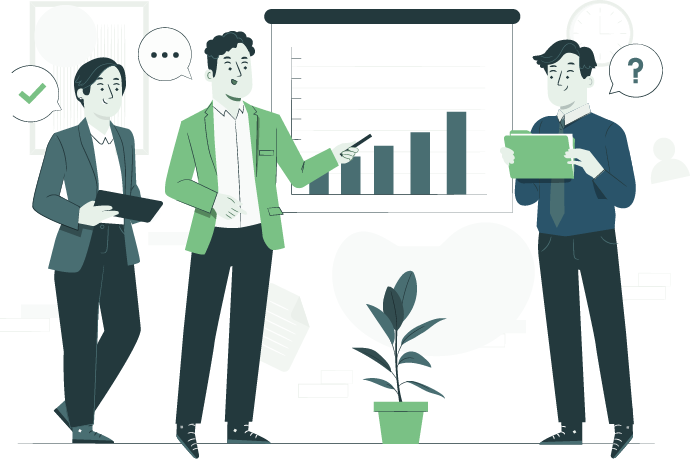 What is expected to buoy the industry revenue is a continued participation of Canadians in online gambling. Online gambling grows in popularity day after day and is highly likely to become a more convenient entertainment option as compared to the land-based one, especially for consumers in less populous provinces. As well, online gambling is often more affordable than traditional gambling due to the lower cost of operating an online casino. Finally, many people find it easier to gamble online than in person, as they can play at their own pace and without the pressure of other gamblers.
Registering this interest growth, the general North America online gambling market is projected to show a CAGR growth of 14.78% by 2025. At the same time, H2 Gambling Capital predicts the online gambling market in Canada, which is currently valued at $3.8 billion, to grow to $6.2 billion by 2026. While the Ontario market, in particular, which is currently worth (gross gaming revenue) about USD 1.25 billion, is expected to grow to $1.9 billion by 2025.
VIXIO Gambling Compliance's report, published in Q3, assesses the Ontario market progress even brighter, predicting it to rise to USD 2.54 billion in 2026.
Online Gambling Interests of Canadians in Q3 2022
So, it's clear that online gambling has come to stay in Canada. The growing demand results in new offers. An increasing number of casino operators will likely have strong competition for a share of the gambling market, especially among the ones that became local via getting an Ontario license.
The number of Ontario licensed operators increased significantly in Q3 2022 and, according to the regulators, is expected to double before the end of 2022.
The third quarter was rich in new appearances. It saw over 10 new operators and about 20 new platforms enter the market.
As of the end of September, the province certified 24 operators representing 42 gaming websites. Several big names have gone live recently: Betano, Altenar, Pinnacle, Betway and PlayFallsview among them. Most of these brands offer both sports betting and online casino services.
We've checked what was happening to the interest of the Canadians within Q3 in relation to the sports betting and online casino sectors.
Since traditionally, the gamblers' interest in online casinos is higher than in sports betting in Canada, Q3 2022 was not an exception either. (see Pic.1)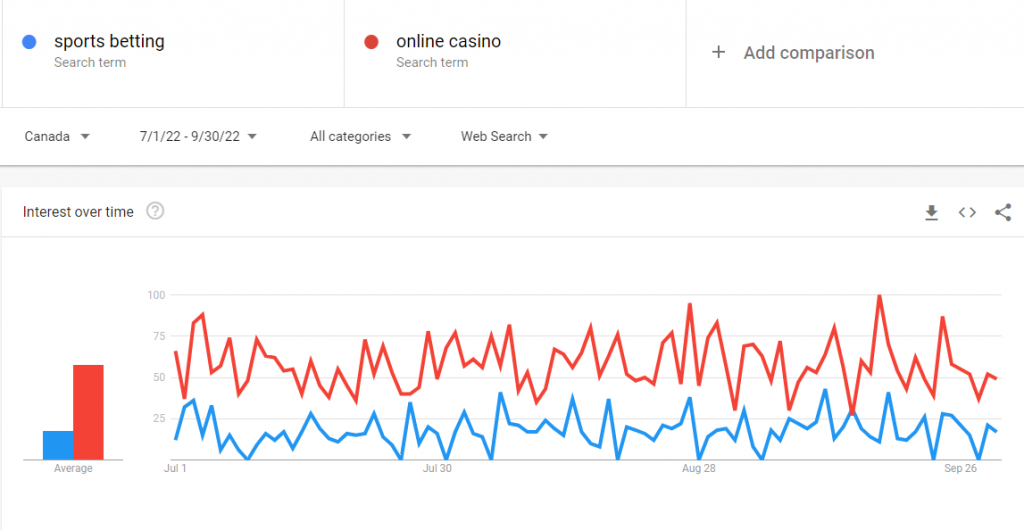 Picture 1. Comparison of the search volume for the 2 terms in Q3 2022
The search volume for the term 'online casino' showed a steady growth with a huge splash of the people's interest in August (see Pic.2), reaching 60,500 searches per month, evidently due to a significant number of big names among gambling providers that came licensed to the country in Q3, particularly in Ontario.

Picture 2. Total search volume for 'online casino' in Q3 2022 in Canada
The interest in sports betting keeps growing with the population from an annual perspective, but the Q3 results showed a definite decrease in the interest in this issue as compared to Q2, for instance. Obviously, summer months made people search more for vacation resorts rather than for sports betting sites. However, September got back the people's interest as we can judge by the increased number of searches for this term in Google and the like, almost reaching the April and May figures. (see Pic.3).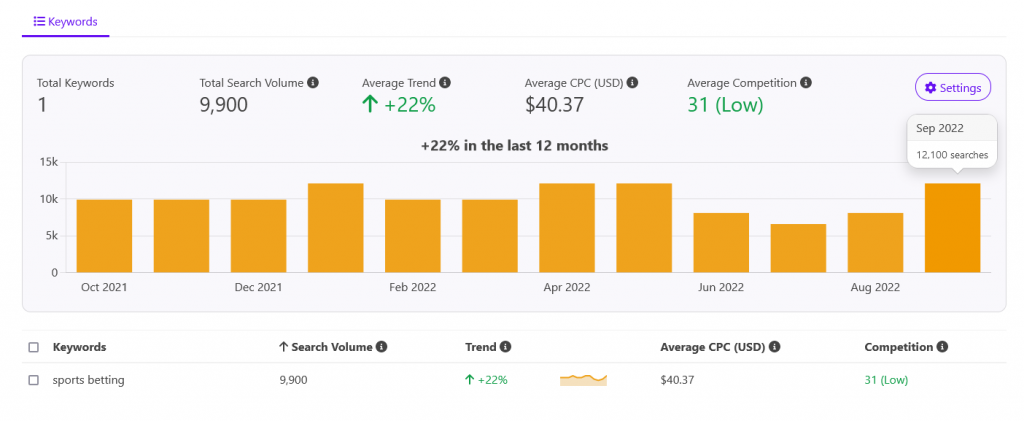 Picture 3. Total search volume for 'sports betting' in Q3 2022 in Canada
The same assumption is confirmed by Google Trends that indicated the highest peaks of interest score (100) of Q3 in September. (see Pic. 4)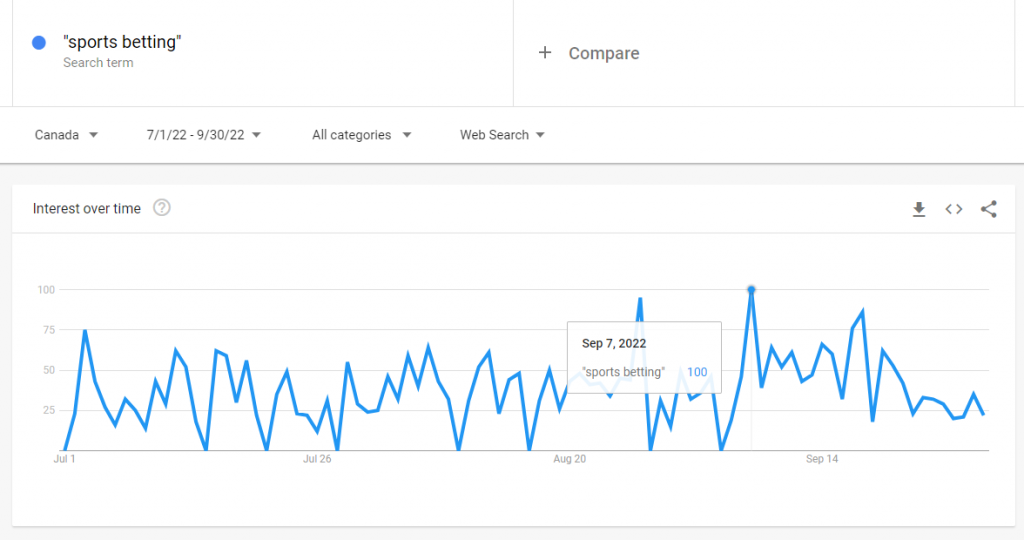 Picture 4. Q3 search data for 'sports betting' in Canada
As we check the regions with the highest interest, there is no surprise about the winner here. Of course, Ontario province demonstrated the highest interest in sports betting, given the number of new platforms that have legally emerged in the province. (see Pic.5)

Picture 5. Interest in 'sports betting' by regions in Canada in Q3 2022
Newfoundland and Labrador go second with an interest score of 91 as this province actually doesn't permit any regulated online or offline gambling operations except for sports betting on Pro-Line website with a CA$250 limit.
Saskatchewan is the province with the third-biggest interest score in 'sports betting', which is most likely being warmed up by the latest Saskatchewan's government attempts to make online sports betting legal through a special site.
The Canadian territories Nunavut, the Northwest Territories, and the Yukon did not demonstrate any interest in the subject in Q3. The thing is that the territories are still far from adapting to online gambling needs of the population. Nowadays all three territories have access to WCLC's Sport Select platform, players must still purchase tickets in-store.
Local Online Sports Betting Operators Are on the Rise in Canada
As mentioned above, more and more online gambling operators are becoming local. A big number of new market players appeared in Q3 in Canada, mainly thanks to Ontario's legal framework, ready to legalize any brand that wants to stop operating in the grey market.
Ontario has become the core of the Canadian online gambling industry. According to Ontario iGaming report, the total gaming revenue of $267 million in cash wagers was calculated from July 1 to September 30, 2022, minus player winnings derived from cash wagers and operating costs or other liabilities. By the end of September 2022, the province has recorded 628,000 active player accounts. (see Pic.6)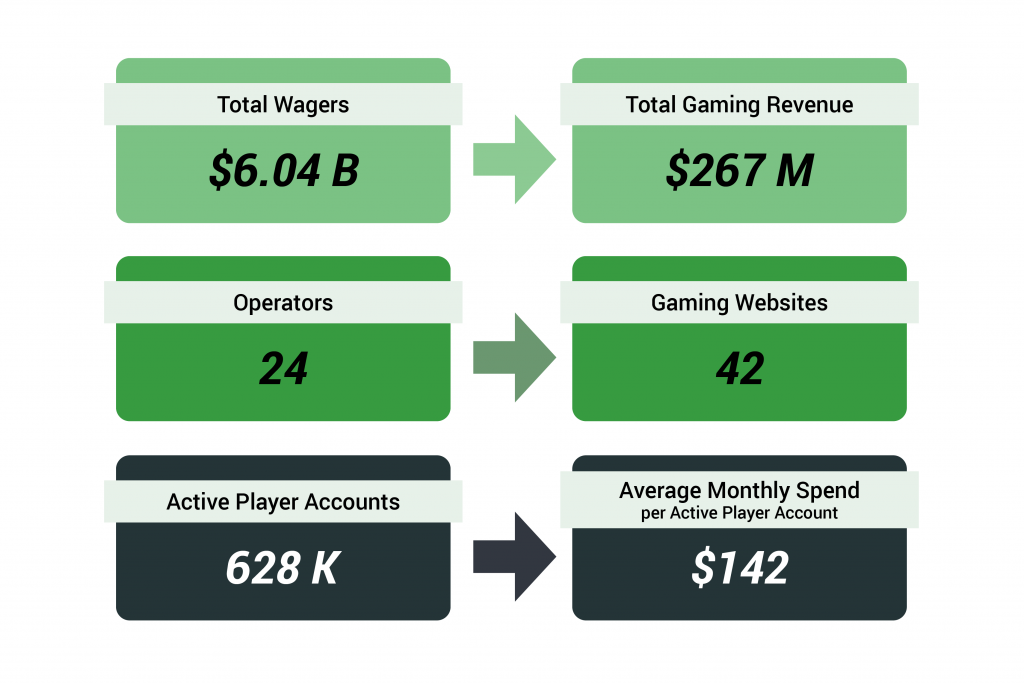 Picture 6. The Ontario iGaming Q3 report data
These figures suggest that Ontario residents are interested in the strong player and anti-money laundering protections that are offered in the regulated market. So, the legal framework creation has resulted in a huge demand for regulated online casinos and sports betting within the Ontario market.
The recently surveyed Ontario customers say that after the regulated market was launched, they enjoy:
the convenience of wagering
consumer protections
sports leagues willingly partnering with legal operators
the enhancement of fan experience
tax revenue of the territories funding important priorities of their citizens
creation of new jobs
The surveyed were represented by 85% of men aged from 19 (the legal betting age in Ontario) to 66, with the average age equal to 30, betting on sports at least once a day with a monthly amount spent totalling $512.
As for the gambling behaviour of sports bettors in Canada, it can be said they are obviously different from those of their American counterparts, for instance. They're less attracted to, and thus, less aware of available promotions and more loyal to their preferred sportsbook.
Canadians' sportsbook preferences include the biggest love for bet365 with 30% of users that increased after legalization of the sportsbook in Ontario. Following bet365 in overall popularity is PROLINE+ sportsbook (14%) belonging to the Ontario Lottery and Gaming Corp. TheScore Bet and FanDuel get 11% of users each, then go BetMGM, Unibet, and DraftKings (4% each), and PointsBet at 2%. Six other betting sites also gained 1% each.
Live sports betting is more popular in Ontario than pre-match betting, both in terms of player participation and average bet amount. It accounts for 61% of handle. Baseball and football have seen the majority of live betting handle activity.
Speaking about the most popular team by sport, Ontario bettors' top basketball team of choice was the Golden State Warriors, while the Tampa Bay Lightning was the most bet-on hockey team. In football, the Winnipeg Blue Bombers came out on top, and Liverpool was the most popular football team.
The most popular sporting events to bet on by wager count, are the PGA Championship, followed by Stanley Cup playoff hockey with Game 6 and Game 7 of the Lightning-Toronto Maple Leaf's series taking second and third spots, respectively.
Crypto in Online Gambling Industry
Speaking about crypto in the gambling industry, we have to mention that this currency is very responsive to the macroeconomy. Once the world's economy falls in a recession, crypto follows the larger markets. We see crypto transaction volumes rise, as the value of cryptocurrencies decreases.
The iGaming industry mirrors the crypto market situation as well, as smaller prices cause an uptake in the use of crypto while gambling.
The big picture shows that total global bets of 1H2022 have increased by 46.4% year-on-year. It also indicates a 246.6% growth of the total bet amount as compared to 1H 2020, for instance.
Year-on-year share of crypto against fiat money, used in gambling, demonstrated a 5.1 p.p. growth. Cryptocurrencies hold a firm third of all the bets placed, the same as the year before, though with a rise in the share of crypto. (see Pic.7)

Picture 7. Use of crypto vs. fiat in gambling in 2021-2022
As for types of currencies gamblers use for betting, Bitcoin holds the biggest share, though new cryptos do appear on the horizon.
By the start of Q3, BTC has not changed the trend taken in the previous quarter: it has lost 9.55 p.p. of its share as compared to the same period of 2021.
Gamblers globally turned their views to ETH that has, on the contrary, reinforced its second place thanks to a 5.2 p.p. increase.
LTC remains third, and USDT reached the fourth place by almost doubling its share compared to the year of 2021.
The shares of bets made in other cryptocurrencies are divided among Ripple (0.7%), Tron (TRX), Bitcoin SV (BSV), NEO, Binance Coin (BNB), Cardano (ADA) (see Pic.8).

Picture 8. Spread of bets among cryptocurrencies in 1H2021-2022
Regarding Canada, we can say that unlike many countries that try to restrict or completely outlaw cryptocurrencies, Canada's government views them as legitimate investment assets.
Canadian government treats the digital currency with dignity and sees its potential implications on the economy. Canada's residents can sell, buy, and trade Bitcoin, Ethereum, Shiba Inu, Dogecoin, and other decentralized digital assets.
Since crypto is not illegal, investors and traders can use it in their operations, provided they abide by tax laws and crypto regulations existent in Canada.
The gambling sector, following other businesses, started to accept cryptocurrencies, thus, resulting in the appearance of new crypto gambling sites. The use of Bitcoin as a payment option is now simple for gamblers. Allowed gambling with crypto makes many gamblers switch to online casinos offering crypto payments. When it comes to Bitcoin casinos, Canada is at the forefront.
Q3 search volume results show that Canadians started exploring more for 'bitcoin casinos' and 'crypto casinos' in Q3, as compared to Q2, with the highest registered peak of interest (100 score) in July (see Pic.9, 10), probably due to the recovery after a collapse of the crypto market between May and July.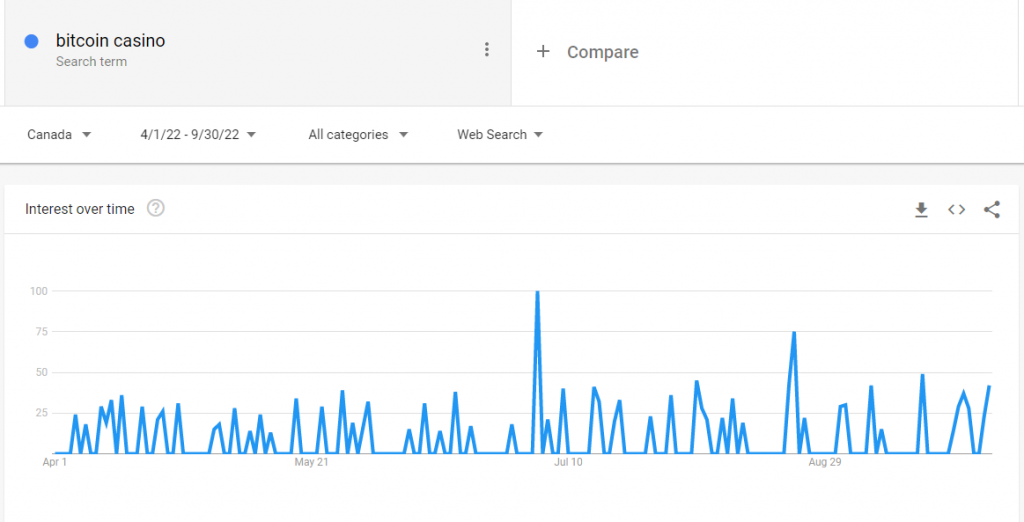 Picture 9. Search volume results for the term 'bitcoin casino' in Q2 and Q3 2022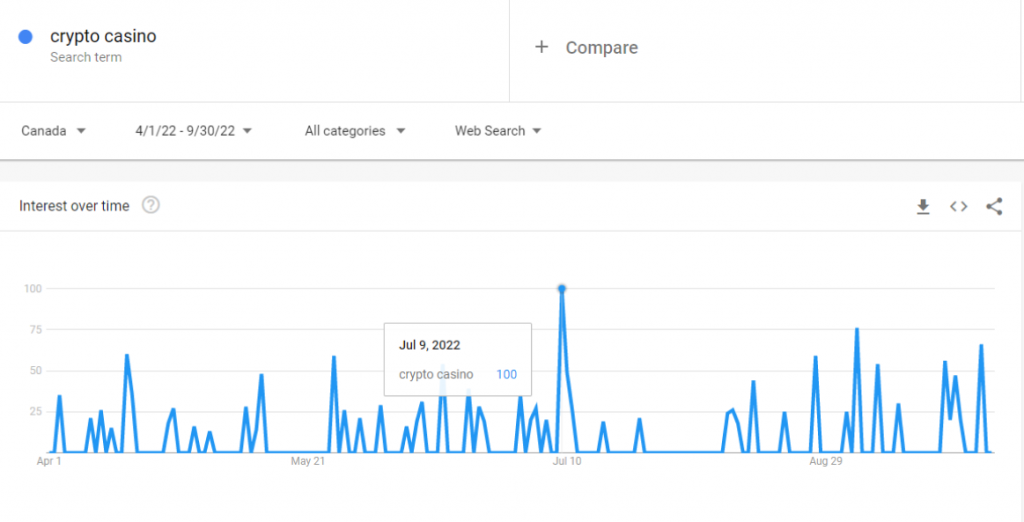 Picture 10. Search volume results for the term 'crypto casino' in Q2 and Q3 2022
Regionally, the highest search interest for these terms was shown by Ontario (100), British Columbia (87) and Quebec (86) (see Pic.11). Which is not a surprise at all, given the ease and convenience of dealing with Bitcoin in these provinces.
Canada ranks second in the world in terms of Bitcoin ATMs, with the highest number of them located in Ontario's capital Toronto. Toronto has around 600 more ATMs than BC's Vancouver and Quebec's Montreal with about 200 cryptocurrency installations each.

Picture 11. Search interest for the term 'bitcoin casino' in 2022 in Canada
These ATMs differ from traditional cash machines in the fact that they do not connect to a bank account but connect users to a Bitcoin wallet or exchange so that they convert physical money into digital currency.
Global and Canadian Female Gamers: Latest Data & Statistics
Here we'd like to speak about a new globally recorded trend, which in particular characterizes Canada: women more and more are being engaged in iGaming.
Nowadays, Canadian men and women players are almost evenly split, with males accounting for 57% and females for 43%.
According to a global Newzoo Consumer Insight Report conducted among 4000 players aged 16 to 50, 72% of women have played games in 2022 with only 35% of them identifying themselves as a gamer (vs. 51% of male players).
Female gamers differ from the male ones in their device preferences, for instance (see Pic.12). Roughly 50% of female players prefer to play games on a mobile device, and 3-in-4 female gamers play in single-player mode avoiding team games.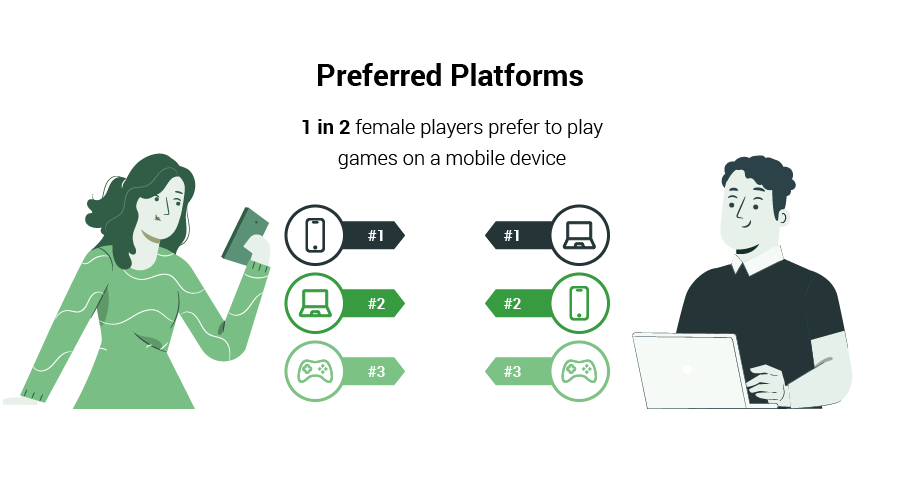 Picture 12. Female gamers' device preferences in 2022
55% of all female gamblers in Canada do it on their mobile phones, making the country the only nation where women outnumber male mobile-based online bettors.
Unlike male gamers, female players are less likely to feel well-represented in the games they play and are also less likely to feel that gaming offers them a sense of belonging and absorbing hinting that there are still challenges to make gaming more inclusive.
Thus, according to problem gambling research, Canadian women represent a lesser percentage of problem gamblers. A higher percentage of men (2.0%) than women (1.2%) are considered to be at moderate-to-severe risk of gambling problems. However, it is not fully clear why more men than women develop and have gambling issues. One study suggests it might be linked to marketing. Other research has suggested that stigma and a lack of social acceptance of gambling by women in the past have kept their participation lower. Finally, there are expert opinions saying that the gender difference spans the life cycle, with adolescent boys also being at a higher risk of gambling problems than teenaged girls.
A September study into online gambling content streaming habits has announced the results that surprised research experts. The Canadian website service interviewed 25,000 viewers during a study conducted within Q2 and Q3 2022.
The primary assumption was that men watched online gambling content more than women. As a result, the survey findings showed that out of the total number of slot streams analyzed, 58% of them were from women whereas only 42% came from men.
Another clue to an increase in female sports betting markets and female sports-bettors is women's sport development. Female sport is growing at a faster rate than men's one.
For instance, Women's World Cup 2023 is expected to be a bigger event for sportsbooks, given the current trends. Thus, betting on women's sports and female sports-bettors will be the new normal in the near future.
The Near-Future Trends of the Online Gambling Industry in Canada
After six months since the launch of the regulated market in Ontario everybody is still keeping an eye on the province before considering more widespread expansion of online gambling regulation. This is a solid start that can inspire other provinces to move forward with the same approach to online gambling. Thus, Alberta and Saskatchewan could be the next provinces to regulate the sector.
1) Expansion of online gambling regulation
The province of Alberta recently put out an RFP to select a sportsbook operator for the province. It's not a model based on a regulatory regime, like Ontario's, but is more of a service contract model. Recently the Saskatchewan Indian Gaming Authority has informed the public that online gambling and sports wagering is finally coming to Saskatchewan. The province is about to launch a PlayNow webchat for legal gambling online.
2) New partnerships and business formulas
Another positive trend to be intensified are new partnerships emerging in the Canadian business thanks to Ontario's regulated gaming market that brings hundreds of suppliers into the marketplace.
3) New types of betting offered by licensed operators
Ontario sports and horse racing fans might soon be able to bet online on horse racing. Currently, local digital sportsbooks are not allowed to offer this type of sport betting. However, the province plans to change it. The thing is that thousands of people are employed in the horse-racing sector, and gambling is crucial to funding those jobs. That's why the horse-racing industry is currently trying to recover the sport of kings, as it has fallen behind others in terms of interest from casual fans and bettors.
4) Increasing interest in eSports
Nowadays, eSports has become more than a dozen of kids playing video games in the basement. The eSports revolution has taken hold worldwide, and Canada is not an exception with the trend to become one of the key players.
The eSports sector has expanded, drawing investments from professional sports organizations and celebrities. High-stake tournaments attract millions of spectators and bettors globally.
By 2025, the audience growth is forecast to show a figure of 684.6 million people (see Pic.13)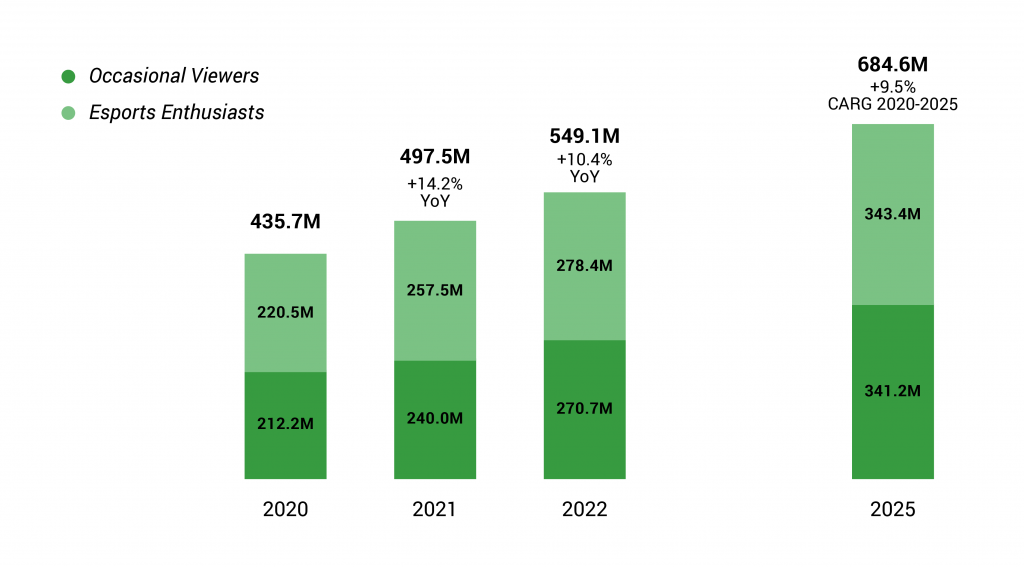 Picture 13. eSports Audience Growth Chart by 2025
According to PwC Entertainment & Media Outlook 2019-2023, Canada's eSports sector is growing more slowly than the neighbouring US market, which is a primary focus of the global eSports industry, but is still rising, and its projected growth by the end of 2023 is estimated at 14.5% CAGR.